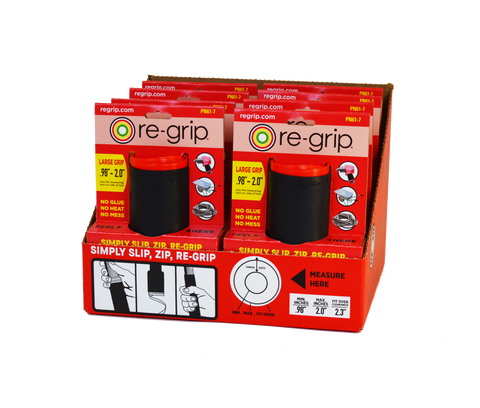 Large Re-Grip (8pack) FastPack
---
Large Re-Grip (8pack) FastPack
Shipping and unpacking couldn't be easier with Re-Grip efficient packaging. Each shipper comes with 8 products ready to unpack with minimal waste. The box is perforated allowing the top to tear off so the shipper can be used as a counter display.
Max Diameter: 2.0 in (51 mm)
Min Diameter: 0.98 in (25 mm)
Clearance: 2.3 in (58 mm)
SUGGESTED USAGE FOR:
Wheelbarrows, Large Pipe or Socket Wrench, Post Hole Diggers, Sledges, Axes, etc.
---
Share this Product
---
More from this collection