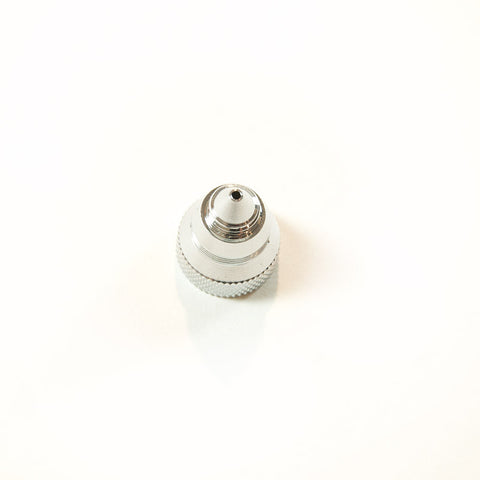 .66mm Standard Aircap (SKU# 0904)
---
Our .66mm Standard Aircap is made of plated brass and can create up to 1/16" hairline details for professional painting results. This cap is simple to attach, as well switch with other aircaps for the vFan Airbrush and designed to give your vFan Airbrush a finer, lighter, or more detailed finish.  Achieve a perfect, even, professional finish but always use with our .66mm needle and fluid tips. 
Perfect for hairline touch ups, resurfacing and color blending, this adjustable fan cap is made of durable plated brass to deliver a smooth finish pattern of 1/24th' hairline detail
*The .66mm Aircap is sold separate from  the vFan Portable Airbrush System.
---
Share this Product
---
More from this collection